Emergency iPhone Camera Repair near Milwaukee, WI
iPhone Camera Repair starting at $69.99

Get your iPhone camera fixed with no hassle — really fast.
Our techs will come to you and meet you anywhere. They'll repair your iPhone's camera, front or back. Our repairs often take just 15-30 minutes, so you can get back to taking awesome photos again, right away!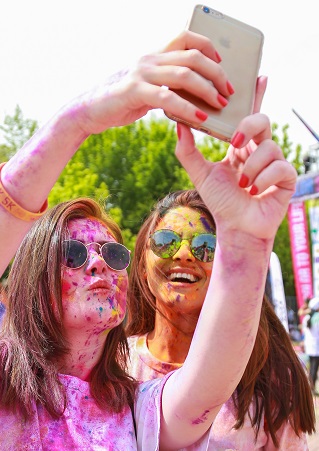 We repair:
| | |
| --- | --- |
| iPhone 12 | iPhone 12 Mini |
| iPhone 12 Pro | iPhone 12 Pro Max |
| iPhone 11 | iPhone 11 Pro |
| iPhone 11 Pro Max | iPhone XS Max |
| iPhone XS | iPhone XR |
| iPhone X | iPhone 8 |
| iPhone 8 Plus | iPhone 7 |
| iPhone 7 Plus | iPhone 6 |
| iPhone 6 Plus | iPhone 6s |
| iPhone 6s Plus | iPhone 5 |
| iPhone 5s | iPhone 5c |

When you have a problem with your iPhone's camera, call the anywhere-iPhone-repair people at Smart Tech Mobile Phone Repair.
iPhone Repair On-the-Go
If you're out at a party, we can meet you there and fix your camera before it's too late for you to capture the moment. Maybe even before you spill your drink, leaving you with iPhone water damage. We'll meet you at your kid's football game or dance recital. Our technicians can meet you at your office, and fix your phone before you need to take pictures of intricate diagrams at your big conference meeting.
We're literally always open — 24 hours each day, 7 days each week, 365 days each year.
Wherever you want. Whenever you need. We're only one call, text, or contact form away. Let Smart Tech be your first choice when you need iPhone repair services.
Good-as-New Camera Repair — Best prices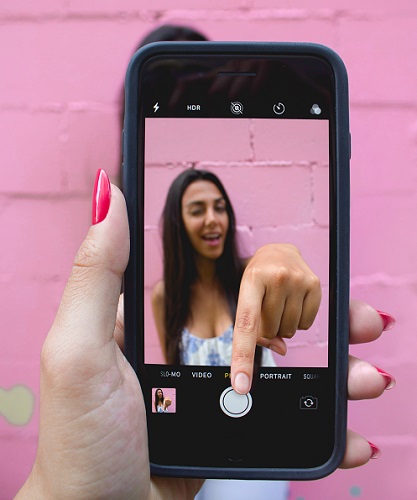 If you can find a cell phone camera repair price that's better than ours... we'll price-match it!
We only use Original Equipment Manufacturer parts to fix your iPhone camera: so you know you're not getting cheap knock-off parts that don't work right.
Instagram and Snapchat, Facebook and Twitter — that's how friends and family connect when they're not together. And then there are those goofy times spent making ridiculous faces together on Snapchat, side-by-side.
So when your iPhone camera isn't working or your lens is cracked, it's frustrating. Get back to documenting and sharing the good times with lightning-fast camera repair that comes to you.
Pre-Owned iPhone Pickup/Delivery
Sell your pre-owned iPhone to Smart Tech. We come to your house or a local restaurant or wherever to pick it up and pay you cash for the smartphone. Same story for if you want to buy a pre-owned iPhone from us; we come to wherever you choose to deliver the iPhone you picked. We may even bring a few choices of cases for you to keep your phone extra safe.