iPhone Repair in Elm Grove, WI
Elm Grove On-Site iPhone Repair
The only thing worse than a broken or damaged iPhone is dealing with the hassle of getting it fixed. Either you're going to be stuck driving somewhere or you'll be mailing it off to someplace with the vague hope of getting back in a couple weeks, right? WRONG! With Smart Tech Mobile Phone Repair service, there is no hassle. We come to you, wherever and whenever, and in most cases repair your phone in 20 minutes or less.
Yes, we said wherever and whenever. Just let us know where and when you want us to show up in Elm Grove. Our technicians have all the parts and tools with them to complete all the repair services we offer. There's no extra charge to have us come to you, and all our repairs have a flat rate price so there's never a surprise upcharge to complete a job. If you find someone advertising the same repair for less, we'll match their price. Plus, we back all our work with a money back 100% satisfaction guarantee.
Smart Tech iPhone Repair Services: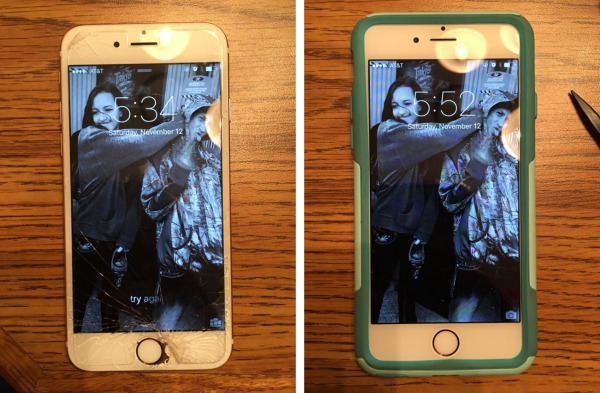 Smart Tech replaced the damaged case on this iPhone 6S.