iPhone Repair in Greenfield
Cracked iPhone screens, faulty charge ports, non-working cameras--We fix it all
A lot of misfortune can befall an iPhone, and we've seen it all. Cracked and shattered screens. Home buttons that no longer work. Blown speakers. Batteries that won't charge. Waterlogged phones. Not only have seen it, we've fixed it. We're Smart Tech Mobile Phone Repair, and if you have a damaged or malfunctioning iPhone, chances are we can fix it.
Unlike the Apple service center, you don't need to take your phone in to get it repaired. Smart Tech comes to you, wherever you are in the greater Milwaukee area, and we repair your phone quickly--in less than 30 minutes in most cases. We use OEM parts, match any competitor's price, and back our work with a 100% satisfaction guarantee. If you're not happy with our work, we'll refund your money.
Don't run out and buy a new phone until you've checked with Smart Tech. Chances are we can fix it.
Smart Tech Mobile Phone Repair services: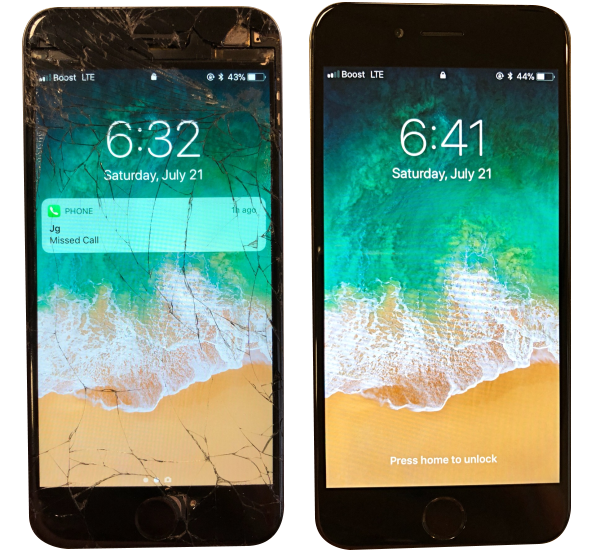 Benefits of Smart Tech
iPhone screen fix in 20 minutes or less
No waiting in line
100% satisfaction guarantee
100% money-back guarantee
We Drive to Your Location
We come to your work
Repairs while you see a movie
We meet you at a restaurant
Repairs while your kids play sports