Schedule iPhone Repair in Hartford
Best On-Site iPhone Screen Repair and Replacement Service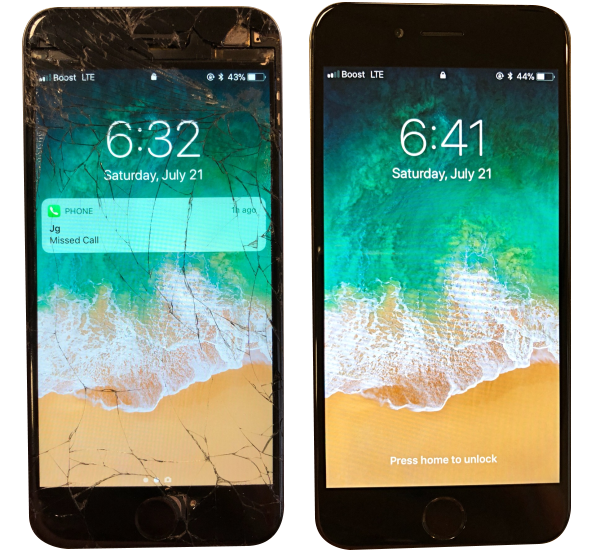 Accidents happen. When one involves your iPhone, it's as if your world comes to a screeching halt. A shattered screen or broken Home button means no more emails, no more text messages, no more checking your account balances.
Arghh!
Then there's the hassle of getting it fixed. First you have to find a place that can fix it, then drive out there and leave it off. Then you wonder how long it's going to take to get your phone fixed and if you're going to get overcharged for the repair.
STOP! There's an easier way. Just call Smart Tech.
Smart Tech doesn't just replace shattered or cracked LCD screens, we also repair broken Home buttons, replace dead batteries and fix broken cameras and speakers. We even revive water-damaged iPhones.
Our Mobile iPhone Repair Service Comes to You
We come to wherever you are and repair your iPhone right there. Most iPhone screen repairs take less than 20 minutes, and we have a flat rate fee for replacing the screen.
Is there an extra charge for the convenience of having us come to you? Absolutely not! No extra charge...EVER.