Sell Your Used or Broken iPhone for Cash
Get Your Unwanted iPhone's Full Value
Have an old or broken iPhone you don't need or want anymore? Your phone has a higher trade-in value at Smart Tech than at any other tech shop or mall kiosk. Plus, we come to you and make the exchange on the spot. We also help you get all of your old data off of the phone before you hand it over. We match or beat any offer. Hands down.
There's no mail-in process. There's no making an extra trip to the store. Just answer the door when we buzz.
We DO NOT Buy:
Stolen iPhones
iPhones "I just can't unlock"
Stolen iPhones
"Found" iPhones
Stolen iPhones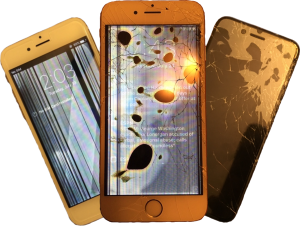 We DO Buy iPhones with:
Smart Tech Near You
Why not be paid a fair amount for the iPhone you're about to retire? At Smart Tech Mobile Phone Repair, located in Milwaukee, your like-new or used iPhones are worth more, and we come to your chosen location to pick it up wherever you are, be it Milwaukee, West Allis, Wauwatosa, Franklin, or anywhere else in southeastern Wisconsin.
Convenient Way to Sell
Just call us. Or text us. Or email us. We'll make an offer on your used or broken iPhone. Then, if you accept the offer, *BAM*, we'll be at your house—or wherever you choose to have us meet you—to buy your iPhone at the time of your choosing.
Maybe you've been thinking about getting a new iPhone. Maybe you've been thinking about throwing yours away in one of those technological drop points to save the environment from your phone's irresponsibly long decomposition time, or in one of those eco-ATMs that definitely don't pay you enough for your old device.
Don't just throw away your old phone. Call Smart Tech. We buy used and broken iPhones.
If, when we get there, you've decided that having it repaired is a better option for you, we'll fix it as time allows. If we have another appointment scheduled, we'll reschedule an appointment to meet you at the next convenient time and place for you and available for us.