iPhone Repairs in Franklin
Order your iPhone repairs to-go. Why? Because everything is better when you're doing it on your terms. Here at Smart Tech Phone Repairs, we want you to make the decisions.
TELL US
WHAT

YOU NEED

Chances are your iPhone isn't damaged beyond repair. Your LCD/screen may look like only a miracle could fix it, but that's probably just a mirage; get yourself a glass of water, and reevaluate the situation. Everything looks better when you're adequately hydrated. We fix almost any* problem you may be experiencing with your iPhone XR, iPhone XS, iPhone 11, iPhone X, iPhone 8, iPhone 7, iPhone 7Plus, iPhone 6S Plus, iPhone 6 Plus, iPhone 6S, iPhone 6, iPhone 5, iPhone 5C, or iPhone 5S: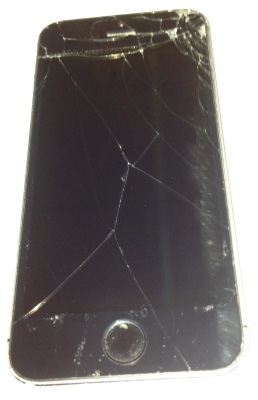 TELL A TECH
WHEN

TO BE THERE

Smart Tech Phone Repair technicians are available to repair your iPhone during all hours of the day. That's right. 24/7. If you're having some kind of smartphone emergency and need your phone for whatever reason--family emergencies, medical emergencies, vocational emergencies, social emergencies--we're ready to help.
TELL A TECH
WHERE

TO BE

We'll meet you wherever you're comfortable meeting:
Private residences anywhere in the city
The lobby at your place of work
Your kid's sports event at the Milwaukee Sports Complex
Local restaurants – McDonald's, Starbucks, Buffalo Wild Wings
Showtime Cinema
Why Smart Tech is the Best iPhone Repair Service in Franklin
Smart Technicians guarantee you'll be 100% satisfied with the result of our repairs. If you aren't, we'll refund your purchase. It takes confidence to offer a guarantee this good, but we know you'll love our services. When you do love our services, we'd truly appreciate if you refer your friends to us if they break their iPhones.
Our technicians also match all competitors' prices. If you find a lower advertised price, we'll match it. We don't want you taking your iPhone to those subpar repair companies just because they're charging less. You'll be running to us immediately after leaving their shop and realizing they didn't do as good of a job as you'd hoped they would.
*We cannot fix your iPhone problem if the device is trying to transform into an alien life form and eat you.
Popular Meeting Places for iPhone Screen Repair in Franklin
Contact Smart Technicians using our schedule a repair feature.