On-Site iPhone/iPad Battery Replacement in Milwaukee
iPhone Battery Replacement Starting at $69.99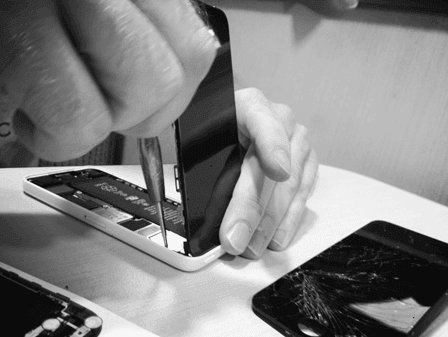 There is finally a company providing Milwaukee iPhone repair, so you can unplug your phone from the wall, and go about using it as it was made to be used.
On-The-Go
Rechargeable batteries are like anything else you have to refuel. They gradually lose effectiveness.
With modern times being the way they are, most of us spend a good chunk of our lives dependent on our phones. Let's think about it. We no longer have to remember phone numbers or dates or times because we have our iPhones or other smartphones. Unless we're uncannily prepared for a situation where we might not have our smartphones, we take them for granted.
Call Smart Tech right before you go out, and have us meet you somewhere to replace your battery. As long as you'll be in one spot for at least 15 minutes, we can meet you there and replace the battery in your iPhone.
Buying/Selling Pre-Owned iPhones
At Smart Tech, you can sell us a pre-owned iPhone if you don't want the ease of us coming to wherever you want to repair the device. You can also buy a pre-owned iPhone from Smart Tech. Or trade your smartphone in to us. It's your choice! No one will know your iPhone is pre-owned. When we repair smartphones, we make sure they look and work like they came straight from the factory. Our parts are quality. The work is quality. And we offer a money-back, 100% satisfaction guarantee. No one offers such a great guarantee if they can't back it with the work they do. We can. Choose Smart Tech.